Let's Know our Member: Brian Rainey
---
---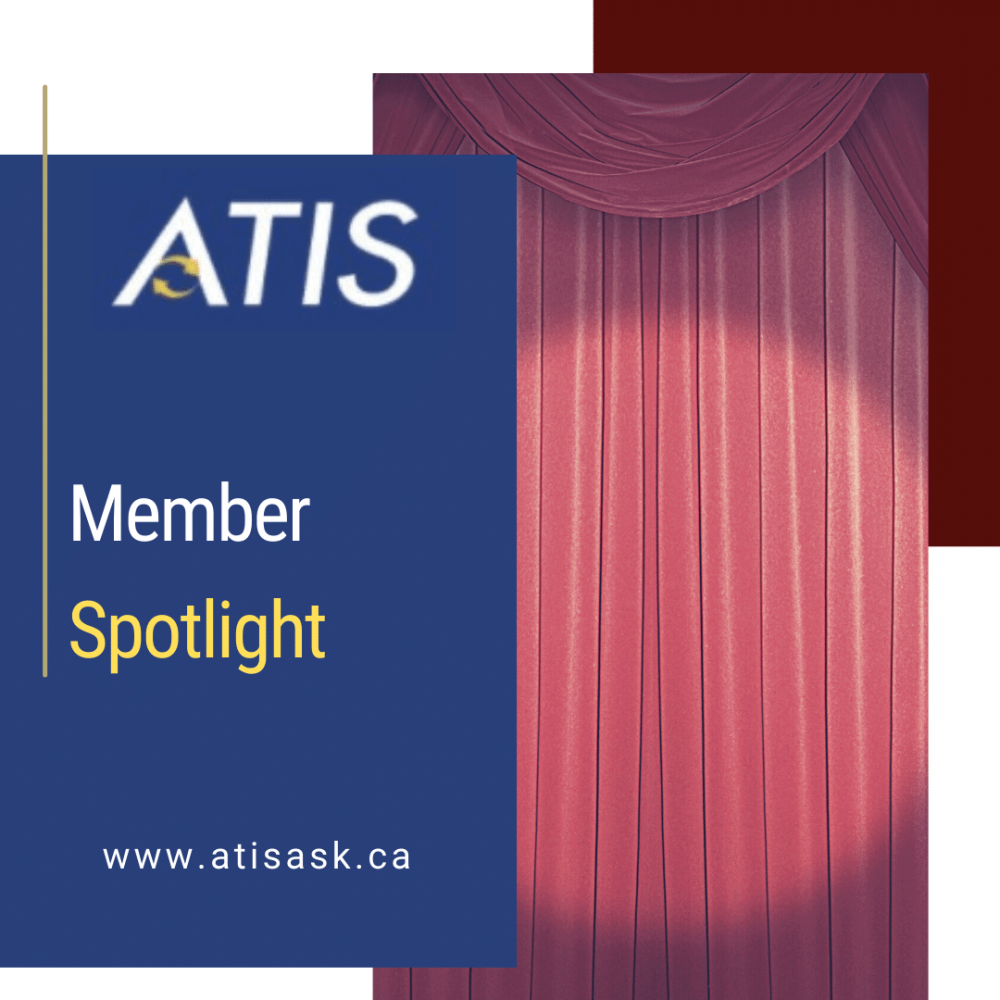 Friend, social educator, singer in the Elizabethan Singers, event planner, member of the MS society, translator, professor, department head, founding member and president of ATIS. Brian Rainey has done all that and even more. Monica Cliveti, the present ATIS president, met with Brian Rainey to discuss past, present and future.
Good afternoon Brian! So nice to finally meet you in person. The ATIS Board has decided to start a series called Let's Know our Members. As the sole surviving Founding Member, you have the honour to start the series.
For how long have you been involved with ATIS?
I have been involved with ATIS from the very beginning, more precisely since the winter of 1980 when Association of Translators and Interpreters was incorporated. However, my interest in translation in Saskatchewan had begun some years earlier, when I was taching in the French Department at the University of Regina. So… a few decades.
How did it all start?
I arrived in 1965 in Regina for a one-year contract with the French Department in the University of Saskatchewan, Regina Campus. This was extended for a further year and then became a permanent position. The College grew year by year, becoming the University of Regina in 1974. By 1971 I was teaching a third-year French translation class and in the same year a Bilingual Centre was set up, with the aim of promoting th francophone nature of the province and with Dr. Bernard Wilhelm* as its Head. He found that he was frequently asked for translating and interpreting services.
An unofficial team of translators and interpreters was formed and equipment acquired. Professional simultaneous translation equipment was acquired, allowing training and the undertaking of translation both inside and outside the Centre. We became aware that the next step was to set up a professional body such as existed in some provinces already.
So in 1976 Dr. Bernard Wilhelm and I met in Ottawa with those provinces and the national body, the Canadian Translators and Interpreters Council (presently CTTIC). In its turn, CTTIC belonged to FIT, the International Federation of Translators. As a result, ATIS was formed with a board of directors, some of whom are still with us today. Languages other than French were added and members from Saskatoon recruited. In 1980 ATIS was incorporated as a professional body in the province.
It can therefore be said that I am one of the founders of ATIS. At the first AGM of ATIS I was elected President and over the years would serve as President, Vice-President, and Past President of ATIS, CTTIC representative to FIT Congresses in Netherlands (1987), Australia and England and a corresponding mmber of the American Translator's Association (ATA).
What has been your biggest takeaway through all your years of involvement with ATIS?
I think my greatest pleasure and reward was to see something being created from nothing, watching ATIS develop and to see its members being certified at the national level. I worked alongside some wonderful people, whom I regard as friends. I also encouraged my students to pursue their studies and I am still in touch with some of those who became professionals.
What would you like to say to someone considering joining the ATIS?
Get involved! ATIS needs and wants to grow, to add more members, more language combinations and to be visible in provincial government and business life.
Where would you like the ATIS to go in the next 5 years?
As I said earlier, I would like ATIS to grow, to attract more members, more language combinations. But it needs to offer something to the members, perhaps seminars on different topics related to professional translation, preparation for the certificate examinations, social meetings where members can get together and compare their experiences in the professional field. Remember September 30, the International Translator's Day. It is the feast day of St. Jerome, the patron saint of translators and librarians.
Thank you Brian for agreeing to meet with me and thank you for sharing your memories and all the amazing documents dating from the early days of ATIS. Hope to see you again soon.
---